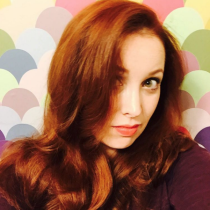 @mariawc
active 6 years, 4 months ago
And I messed up and am an hour early. See you in a bit 9pm group.
View
So far I've dialed in, neared the light and met Rosemary and this is only the beginning. Glory Be!

Welcome to the darkness, Maria.

Thanks @111error.

"It is necessary to go through dark and deeper dark, and not to turn."

Excited to start, anyone with pointers of where to begin besides the obvious, please drop me a line (Especially any things you wish you knew starting the process would be helpful).