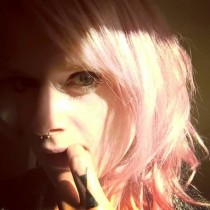 @blondiecamps
active 7 years ago
"Knowledge is power" – it took me a while to understand all you said to me Samson. I get it now. Resistance is futile. You win. I'm done.
View
The OOA and it's special ways taking in and recruiting more members. To the remaining Brothers of Seraph who will soon return to the institute, please do not forget our mission, our purpose. @addisonborn and @rizzzoooooo, I hope you don't come out saying "Glory be" tonight. And @blondiecamps, you know how much I had wished to join you and our…[Read more]

Just finished the podcast and @mike, you DID say my name right. Thanks for the shout out. Also, I am jealous and I
want some of @blondiecamps candy.