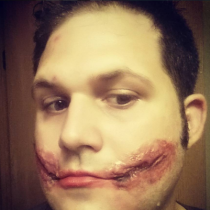 @lukasrl
active 6 years, 6 months ago
https://youtu.be/b6AxTDrthl8
– "The Sound Of Silence" Hello darkness, my old friend I've come to talk with you again Because a vision softly creeping Left its seeds while I was sleeping And the vision that was planted in my brain Still remains Within the sound of silence In restless dreams I walked alone Narrow streets of cobblestone 'Neath t […]
View
So, who all would get wet between the knees or grow a raging tension boner at the prospect of a possible event happening in July? I know I would!
I think I just got a Tension boner…
Maybe that was a little to T 1.0. lol.
I will update if and when I hear more!