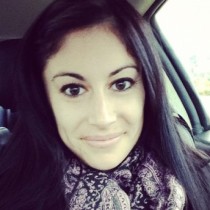 @medeall
active 6 years, 8 months ago
I speak German (from college anyway) and I believe she's saying "Vergess nie. Das ich meinen glauben nicht verloren haben," or "Never forget, I have not lost my faith." The French could say "I am stronger now. I'm in the process of taking command of my role. I remember all that has happened." (but I only took one semester of that). No idea a […]
View
I hate it when I type something and the second I post it I see a typo or repetition of a word, then all the edits show up on the site-wide activity section 😑

I'm feeling a bit deflated. I try to stay active on the boards. I repost, comment, and like on FB (except now for some reason I can only access Tension's page on my computer). I've been to a mixer and was so grateful for being invited because I got to meet so many of you. But, not one phone and all these people who are new and not participating…[Read more]

So good news, I booked 2 films in LA for July and August. Looks like I'll be around for Tension more. I miss the group meet ups.