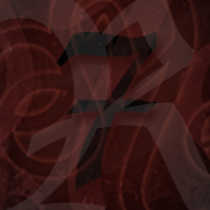 @regent7
active 6 years, 3 months ago
The house is empty. He has not returned. I wait in the company of my Brothers and Sisters in light. "He called himself a destroyer, but lived the life of a fool. Answer will he to The Order. His punishment long and arduous." Book of Anoch 19, 3-2
View
The house is empty. He has not returned. I wait in the company of my Brothers and Sisters in light. "He called himself a destroyer, but lived the life of a fool. Answer will he to The Order. His punishment long and arduous." Book of Anoch 19, 3-2

Recently at a gathering within our library we here at the Institute, in a striking and altogether unbelievable coincidence, discovered that we collectively believe Rudyard Kipling is our favorite author. Would you believe that this was the only time that we agreed as an entire unified group on a piece of inspirational material?

The library seems…[Read more]

Thank you for the little glimpse into the inner workings. This is fascinating to read. You say "almost anyone" could talk freely…who are the ones that cannot?

We appreciate the tip, Regent 7, and will speak freely. I hope III is enjoying Netflix. I recommend Bojack Horseman.